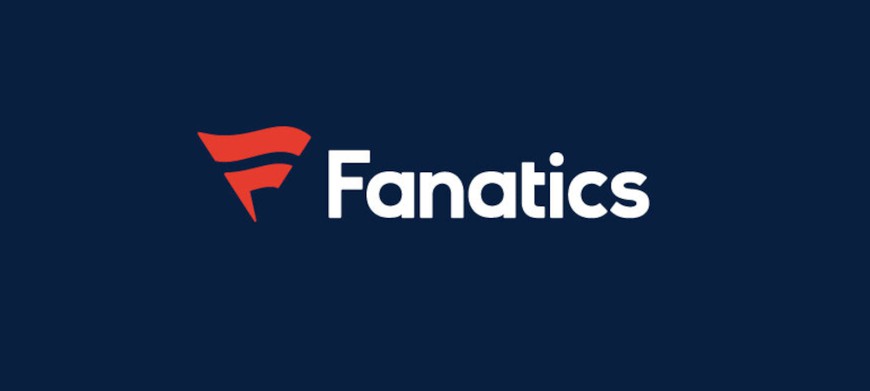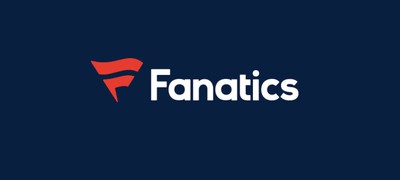 Fanatics, the online retailer led by billionaire CEO Michael Rubin, plans to launch an online sportsbook under the brand name BetFanatics, according to a trademark application the company filed this month with the United States Patent and Trademark Office (USPTO).
The application also shows the company is considering offering online poker and casino gaming. Such a move would put the startup in direct competition with the likes of 888/WSOP, BetMGM Poker, PokerStars, and other big names in the poker vertical.
It also appears that the Jacksonville, Florida-based company envisions releasing up to three separate apps — one for online gaming, an online sportsbook, and one for fantasy sports.

Last verified: May 2022
Special Signup Offer
100% deposit bonus up to $1000!
Up to $75 in

MTT

tickets on top of the bonus
Frequent

MTT

series with good guarantees
Great action around the clock
What the
USPTO

Filing Shows

The USPTO uses 45 separate classes to organize goods and services offering by trademark applicants. Class 9 pertains to electrical and scientific apparatuses, while Class 41 covers education and entertainment.

Under the Class 9 entry, Fanatics indicated that it plans to offer at least one, but possibly as many as three, downloadable mobile apps. Meanwhile, the Class 41 section includes details on what kinds of content it plans to offer.

Although the company did not give specific names for the apps, the naming convention and product descriptions for similar apps offered by its competitors — coupled with the verbiage Fanatics used in its application to the USPTO — suggest the apps could be named and organized as follows:
Fanatics Sportsbook — Would allow players to place wagers on sports. It would also include sports programming, news, and information, plus previews, alerts, replays, video clips of sporting competitions, and webcam feeds
Fanatics Fantasy Sports — Would provide players with tools to manage and participate in fantasy sports leagues. The app would also likely provide news and information on sports and esports, as well as sports league player and team statistics and analysis
Fanatics Casino — An online casino app that would include online poker. Other games offered include baccarat, bingo, blackjack, craps, keno, roulette, slots, and solitaire.
Fanatics also told the USPTO that it plans to "[organize and conduct] poker tournaments," which suggests it could look to deploy a poker platform in states that have signed the Multi-State Internet Gaming Agreement (MSIGA) — Delaware, Michigan, Nevada, and New Jersey — in order to take advantage of a larger player pool and have larger prizes.
The company also mentioned offering betting exchange services, which sounds similar to the recently announced PokerStars Exchange, a port on the Betfair Exchange that allows PokerStars players to bet and lay odds, and gives them access to a global liquidity pool.
It's also possible that Fanatics plans to offer some, but not all, of the products and services mentioned in the application, which was submitted on May 17 and accepted by the USPTO on May 20. The review process is expected to take months to complete.

Last verified: May 2022
Special Signup Offer
20% deposit bonus up to $1000!
Access to renowned DraftKings Rewards Program
Great mobile betting apps
Fast and hassle-free withdrawals
Fanatics' Not-So-Secret Sportsbook Plans
It's no secret that Fanatics has been working to develop an online sportsbook. It hired former FanDuel CEO Matt King as its CEO for betting and gaming in June 2021. And earlier this month, Fanatics appointed marketing executives Lydia Jett and Jonathan Mildenhall to its board of directors as part of its strategy to build a platform "for online sports betting and iGaming."
Fanatics was also one of several companies that applied for, but were ultimately denied, a sports betting license in New York.
The privately-held company has been quiet about its plans and did not return messages seeking comment, but speculation on how Fanatics plans to acquire customers for its online sportsbook for a lower price than its competitors usually centers on cross-marketing through its other businesses, which explains why it added Jett and Mildenhall to its team.
Fanatics provides officially licensed MLB, MLS, NBA, NCAA, NFL, and NHL merchandise. It also owns the Topps trading card company and Candy Digital, a sports collectibles company that also offers non-fungible tokens (NFTs).
Rubin reportedly told attendees of the MIT Sloan Sports Analytics Conference in Boston on March 4 that he believes Fanatics will be able to use its database of 80 million customers to leverage an online sportsbook. Its Candy and Topps businesses could also play a role in that campaign.
"The average cost to acquire a customer in online sports betting today is $500 on a good day," Rubin said at the conference, according to CNBC. "I'd much rather look at the different places that I could acquire customers and cross-sell them into online sports betting than go out and spend $500-plus and have a multi-year payback in a highly promotional environment."