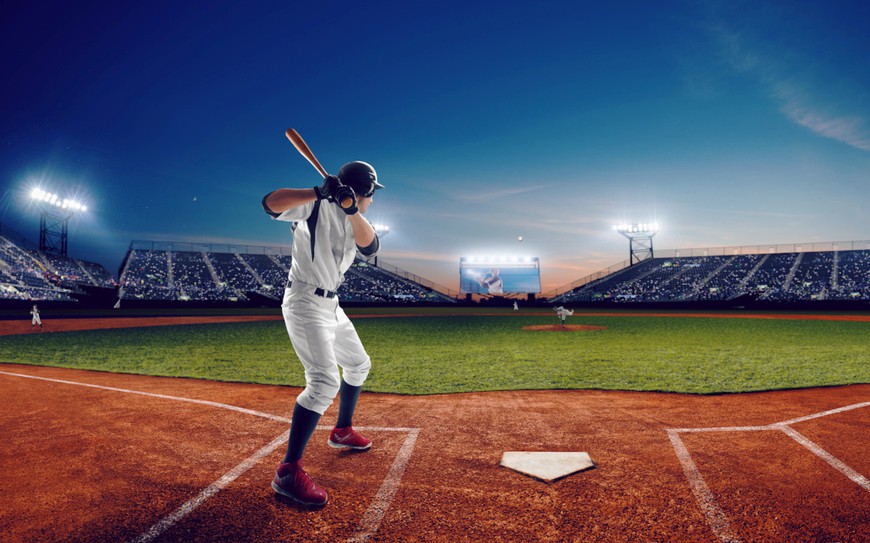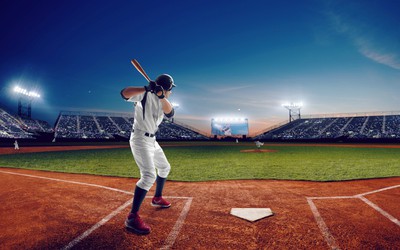 iStockPhoto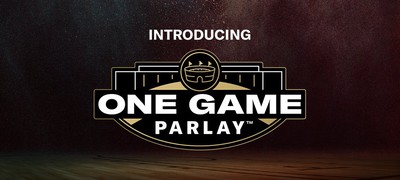 Parlays have been an exciting and lucrative form of sports betting ever since the very first parlay bet was placed way back in 1828. Obviously, a lot of things have changed since then, including the 24/7 action of sports betting apps and sites, live betting, and the arrival of One Game Parlays.
At many US sportsbooks, making a parlay with multiple picks from the same game is simply not possible. However, this is not the case at BetMGM Sportsbook. BetMGM prides itself on its new One Game Parlay, a modern way of betting that allows you to place bets on multiple markets all in the same game.
BetMGM encourages bettors to put their knowledge and skills to use by crafting the perfect One Game Parlay, mixing and matching any number of moneyline, points, and prop bets from the same game on a single parlay. If all legs of your parlay win, you could be looking at a very nice bankroll boost.
Keep in mind that One Game Parlays are a bit different from those you get when betting on multiple games and the betting odds will adjust to the way different markets interact with each other.
Below is an example of a One Game Parlay you could make on an upcoming MLB game.

Last verified: May 2022
Special Signup Offer
Risk-free first wager up to $1000!
Enjoy live streaming of popular events
Great mobile betting experience
Variety of betting markets on offer
BetMGM Sportsbook One Game Parlay:
MLB

Example

If you accessed your BetMGM Sportsbook account right now, you could create a One Game Parlay for a game of your choosing across all the different sports markets.

Here are a couple of examples of how your parlay could look:
Team X Wins
2 or More Runs in 1st Inning
Both Teams Score 3 or More Runs
Or:
Team Y Wins
Totals — Over 8.5
The Team that Scores First Wins — Yes
As you can see, you can add any number of different markets, including props, to your One Game Parlay.
Bear in mind that the odds will change based on how the markets interact with each other. You won't be able to pile up similar markets and see your odds significantly boosted.
What's more, you will need to enter the One Game Parlay section in the BetMGM Sportsbook app, as simply adding these markets to the regular betting slip will see the bets impossible to make on the same regular parlay.
What Else Do You Need to Know About BetMGM Single Game Parlays?
Single match parlays are now offered by a growing number of bookies, but it is important to bet with those that offer the best terms.
BetMGM Sportsbook US is one of the absolute best places you can make One Game Parlays because of its fair odds and reasonable way in which the odds correlation is calculated.
However, even at BetMGM, you will need to be careful about the ways your odds interact and grow as you add new markets to your One Game Parlay.
Each new market you add will interact with the others on the slip. If you add too many markets, you could see your odds not improve too significantly, while the outcome of the game will need to be very specific for you to win.
What you are really looking to do is add as many markets that you believe can correlate (such as a particular player scoring and the overall scoreline), but in a way that still gives you a fair price.
This way, you will be able to capitalize big if your chosen player scores (for example), as this will add to the overall points total and get you one step closer to winning your parlay.
As you build your Parlay, make sure to track the odds changes and play around with adding different markets to get the optimal odds.

Last verified: May 2022
Special Signup Offer
Risk-free first wager up to $1000!
Enjoy live streaming of popular events
Great mobile betting experience
Variety of betting markets on offer
BetMGM Sportsbook's One Game Parlay
FAQ
What is a One Game Parlay?
One Game Parlay is a BetMGM Sportsbook betting method which allows you to build a parlay with multiple legs from the same game. This allows you to bet on multiple events and occurrences in the same game and have your odds boosted with each market you add.
Is there value in building One Game Parlays?
If you build your parlay in a clever way, you can stand to win pretty big. A One Game Parlay can actually add value to your base bet and make your odds better overall. However, adding the wrong markets to the parlay can also make your bets less valuable than if you had made them separately in some cases.
Why are single-game parlays not allowed normally?
Normally, many sportsbooks won't let you bet on multiple markets in the same game, as these markets can correlate and impact each other. This way, the odds you would be offered could be too high. For that reason, a betting system like One Game Parlay with adjusting odds as the events interact with each other is necessary to balance the odds.
Not signed up yet? Take advantage of the BetMGM Sportsbook Deposit Bonus and get in on the action.