May 27, 2022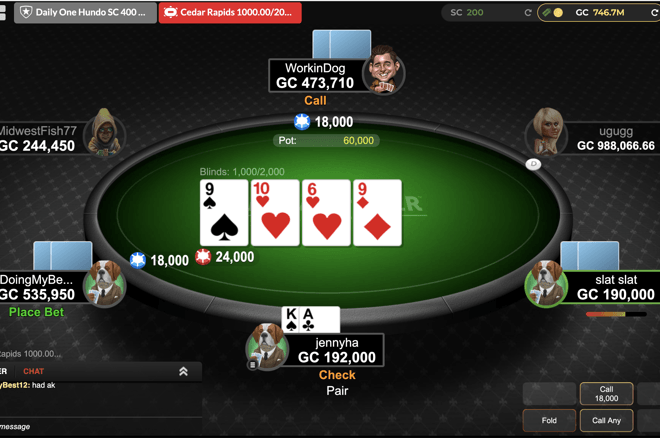 Whether you're a frequent player on Global Poker, or you're about to sign up to join those players indulging themselves in an array of games, there are some tips and hacks which you may not have heard of.
Want to know how to get the most out of Global Poker?
Now you can with the untold tips and hacks for the games on Global Poker!
Gain FREE Sweeps Coins
Do you already know that you are able to gain Sweeps Coins for free?! Here are two ways to gain free Sweeps Coins.
With these methods of gaining Sweeps Coins, one of the biggest benefits of Global Poker, you are able to obtain these coins to redeem and build up your balance for real cash prizes.
Mail For Sweeps Coins
One of the ways, which you may be unaware of, is the ability to mail for Free Sweeps Coins. With just a postcard and an envelope, you are able to request free Sweeps Coins.
Directly obtained and placed into your account, from the information you include within your postcode, you need to include your full name, email address, and address which is registered to your Global Poker Account.
With just one more step to get your hands on Sweeps Coins, which can be redeemed for cash prizes, you need to include the following statement and the Sweeps Coins are yours;
I wish to receive Sweeps Coins to participate in the sweepstakes promotions offered by Global Poker. By submitting this request, I hereby declare that I have read, understood, and agree to be bound by Global Poker's Terms and Conditions and Sweeps Rules."
Through the usage of these Sweeps Coins, you can introduce those coins into the tournaments and other games to continue the winning streak!
Email/Facebook Giveaways
Another way (yes, another easy way to gain FREE Sweeps coins!?), which is one of the easiest ways to gain sweeps coins is through the no-cost giveaways.
Whether it's a giveaway through email promotions or social media platforms, with the additional offers, you can gain additional Sweeps Coins.
Answering a few game-related questions is all you need to do from the offer of the contests.
Through the no-cost giveaways, one of the ways to be able to build up your Sweeps Coins for free. Including the additional bonus, once you've obtained over 50 Sweeps Coins, you can redeem your Sweeps Coins for real cash prizes (or gift cards!).
But how do you gain access to the giveaways? It couldn't be easier.
Through the Global Poker Facebook page, all you need to follow and take the consideration of each post. During the announcements, news, and other social media posts, you will also have included the giveaways of Sweeps Coins, which vary in amount depending on the specific post and announcement.
This is especially the case because sometimes there might be tournaments and games which, additionally, you get involved with!
As well as the Facebook post, you can also subscribe to the mailing list. Similarly, to the Facebook page, through the midst of announcements and other interesting pieces of information, you will gain access to the giveaway of Sweeps Coins.
Through both methods of giveaways for Sweeps Coins, you can save and obtain them. You can then either redeem your Sweeps Coins into cash prizes or a gift card or using the coins you can continue your gaming adventures!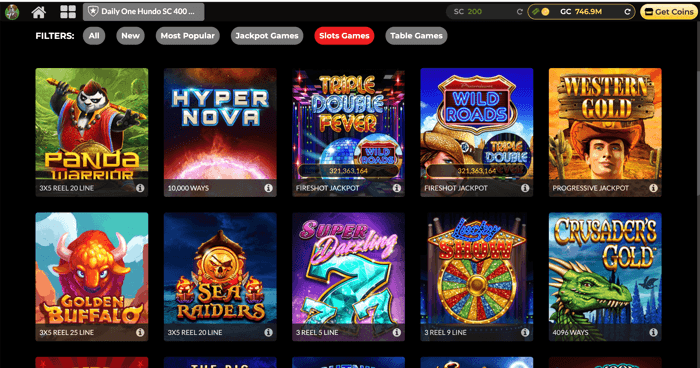 Back to Basic Elements
Although, this section is bringing back to the basics which isn't an untold tip or hack.
However, for those players who are more experienced in the different games, the basics can be forgotten and need to be refreshed in your memory.
These are some of the best 'back to basic' elements which you may have forgotten. Or if you're newer to the Global Poker games, these are some elements you need to know:
Avoid Playing Every Hand
Although through a range of basic elements, if you're playing a range of games, the prospect of playing every hand might become easy to play – especially whilst you're getting better at the games.
With the mantra of being "in it, to win it", you need to ensure that you're being strategic with each hand that you're playing.
Whether you're just learning the first strategies or you're an experienced player, being able to figure out when to cut losses and fold can easily be as crucial as knowing the card rankings.
When every hand is dealt, there is a chance of winning, however, there are some hands that have a higher chance of winning than others. Therefore, being selective is extremely important.
Through the avoidance of every hand, even if you're a more experienced player, being strategic in the hands you play, and which you fold is important!
It's Not Just About Your Cards
As important as it is to understand your cards, it is equally as important to be able to think about other players' cards.
Whilst you're in the game, being able to figure out what other players' cards are, this is half of the battle you're trying to pursue.
In the midst of understanding other players' hands, being able to know when other players are stronger can become the difference between winning and losing.
As well as being able to determine whether you should fold, as it's the difference between the win or loss of the game, you are able to determine when and whether you should fold.
Whether you're the most or least experienced player across the table, this aspect is important to continuously improve upon, especially because it can be the deciding factor for your hand.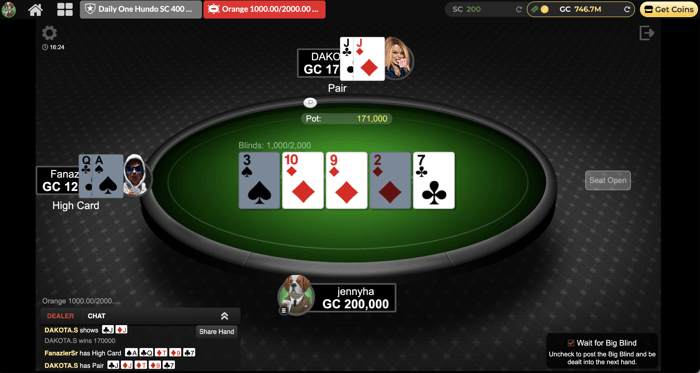 Watch The Game, Even When You're in The Game
Regardless of your skill level and experience within the range of Games at Global Poker, being able to observe and learn from other players' games can be crucial for additional tips and hacks.

When you're playing within a game, of course having the forehand on observation is important. However, it shouldn't finish there! If you haven't got a good hand and you've decided to fold, you should also continue to observe the game.

Through watching each player and how the game unfolds, you can understand players' styles and pick up new strategies and techniques which you may not have seen or played before.

As you continuously watch the game, this allows yourself and other players to gain additional information without having to risk their chips and your hand.

In poker, in addition to the other games, the more information and strategies you can collect, about the game and also the other players around you, the better player you're able to become.

Once you understand more strategies, especially from being able to learn through a variance of real action games, you can make more snapper decisions, giving you more time to have to strategically plan your next move!

What Games Can You Play on Global Poker?

Whether this is through the tournaments or table games, there are a range of poker games which you can play, with some being featured more frequently.

On Global Poker, within the poker games, you can play:
Texas Hold'em
Omaha
Omaha High/Low
Bounty Poker
Jackpot Sit'N'Go
Crazy Pineapple
Surge Poker
However, if you want to play other games which are different to the tournaments and poker games, there is also a range of slots, and Amplifier ring game you can indulge yourself into!

What Are Sweeps Coins on Global Poker?

On Global Poker, Sweeps Coins are used as sweepstakes entry tokens, these are specifically used for sweepstakes Games on Global Poker.

As you can gain Sweeps Coins for free, as mentioned in this article, you can use these coins to win coins.

As an additional bonus, with Sweeps Coins you can redeem them for prize such as cash prizes and gift cards.

What Are Gold Coins on Global Poker?

When you're playing on Global Poker with Gold Coins, these coins are used to play games, bringing entertainment as you indulge yourself into these poker games, tournaments, and slots.

For Gold Coins, there are two ways to gain, the first being able to gain gold coins from the bonuses and games which you can win these games. The other way of gaining gold coins is through purchase.

The bonus of buying Gold Coins is that with many purchases, you can gain FREE Sweeps Coins – starting the journey to redeeming real cash prizes.

What do you think?

Register to leave a comment