October 16, 2021
Matthew Pitt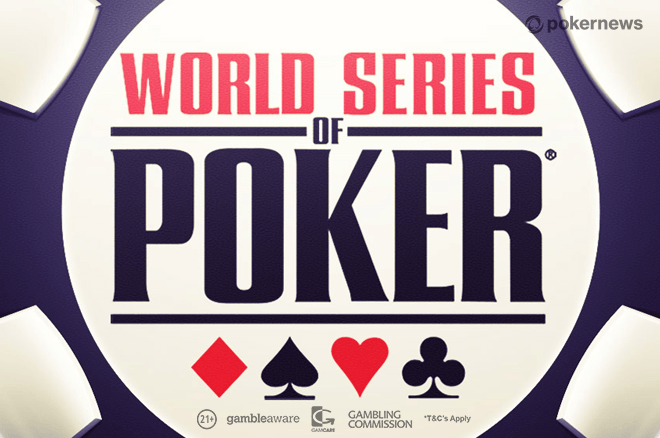 The World Series of Poker has taken the unprecedented action of adding two more flights to the 2021 WSOP Main Event. The bold move comes after the United States government announced the easing of travel restrictions into the country.
ATTN INTERNATIONAL PLAYERS!

— WSOP (@WSOP)
The WSOP tweeted a structure sheet for the revised Main Event, although it currently only shows the schedule up to Day 3.
Day 1E and Day 1F, the two new flights, shuffle up and deal on November 8 and November 9, respectively. Also on November 9 is Day 2 for the players who navigated their way through Day 1A, 1B, and 1D.
November 10 sees the survivors from 1C, 1E, and 1F combined for their Day 2.
It is safe to assume the rest of the Main Event will follow the original schedule but one day later than originally advertised. The WSOP management team has promised to update the structure sheets as soon as possible; PokerNews will relay that information as soon as it is released.
2021 WSOP Main Event Schedule
| Date | Time (PST) | Tournament |
| --- | --- | --- |
| TBD | TBD | 2021 WSOP Main Event Day 4 |
| TBD | TBD | 2021 WSOP Main Event Day 5 |
| TBD | TBD | 2021 WSOP Main Event Day 6 |
| TBD | TBD | 2021 WSOP Main Event Day 7 |
| TBD | TBD | 2021 WSOP Main Event Day 8 |
| TBD | TBD | 2021 WSOP Main Event Day 9 |
What Are The US Travel Rules Changes?
Current rules bar entry to the United States to most non-US citizens who have been in Brazil, China, India, Iran, South Africa, the United Kingdom, and a host of European countries within the last 14 days. The policy caused controversy because passengers from 150 other countries, including many with high, soaring COVID-19 infection rates, have been allowed entry into the US.
New rules, which come into force on November 8, opens the doors to the US to the 26 European nations known as the Schengen countries, plus Brazil, China, India, Iran, Ireland, South Africa, and the United Kingdom.
Travelers must be fully vaccinated with one of the jabs approved by the US Food and Drug Administration (FDA), or that have been granted an Emergency Use Listing from the World Health Organization (WHO). The latter applies to the AstraZeneca jab widely used in the United Kingdom, and the Sinovac and Sinopharm vaccines from China.
Furthermore, vaccinated people must provide a negative test in the 72 hours before traveling.
How to Verify Proof of COVID-19 Vaccination to Enter 2021 WSOP - CLEAR App Guide